Our company organizes employees to travel to Yunnan
Release Time: 2020-11-20 11:37:50.000
In order to thank the employees for their hard work, promote communication among various departments, improve the company's team cohesion, and create a harmonious collective atmosphere, from October 28th to November 2nd, the company organized all employees to go to Shangri-La, Dali, Lijiang, Yunnan for leisure Travel Activity. The entire trip lasted for 6 days, and everyone laughed and laughed and the atmosphere was active during the trip. According to the itinerary, we visited Lijiang Ancient Town, Shangri-La, Dali Ancient City, Jade Dragon Snow Mountain, Erhai Lake and other famous scenic spots, tasted the special diet of Mosuo and other ethnic minorities, and experienced the singing, dancing and hospitality of ethnic minorities.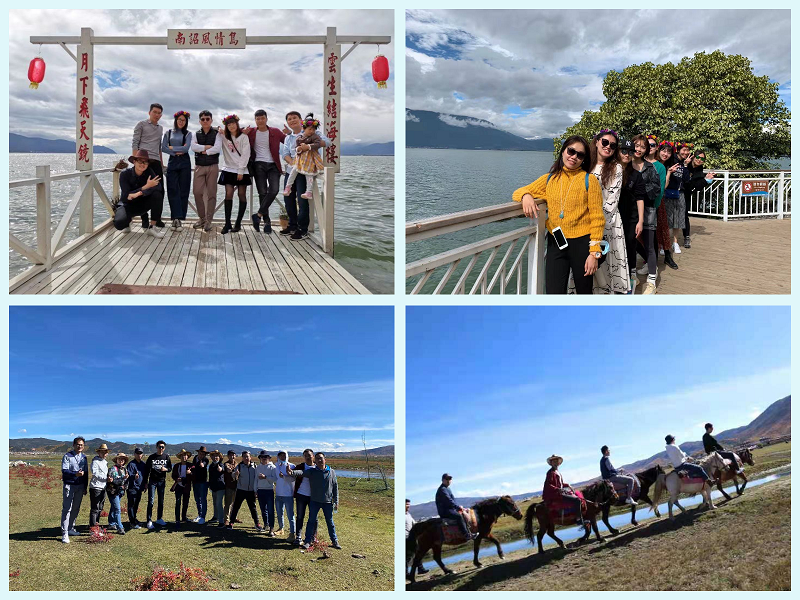 During the tour, everyone obeyed the instructions of the tour guide and the team leader, traveled together and helped each other. Through this trip, everyone not only experienced the local beauty and food in Lijiang and Dali, enjoyed the joy and excitement of the journey, but also felt the warmth and care of the company.
In Shangri-La, we visited the Pudacuo National Park and quietly felt this unparalleled picture scroll; in Lijiang, we visited the ancient city of Lijiang, watched Lijiang's ancient love, and learned Dongba culture; The large-scale live-action performance "Impression Lijiang" is breathtaking; and then through the glacier cableway to reach an altitude of 4506 meters, the beauty of the glacier and snow-capped mountains is even more shocking.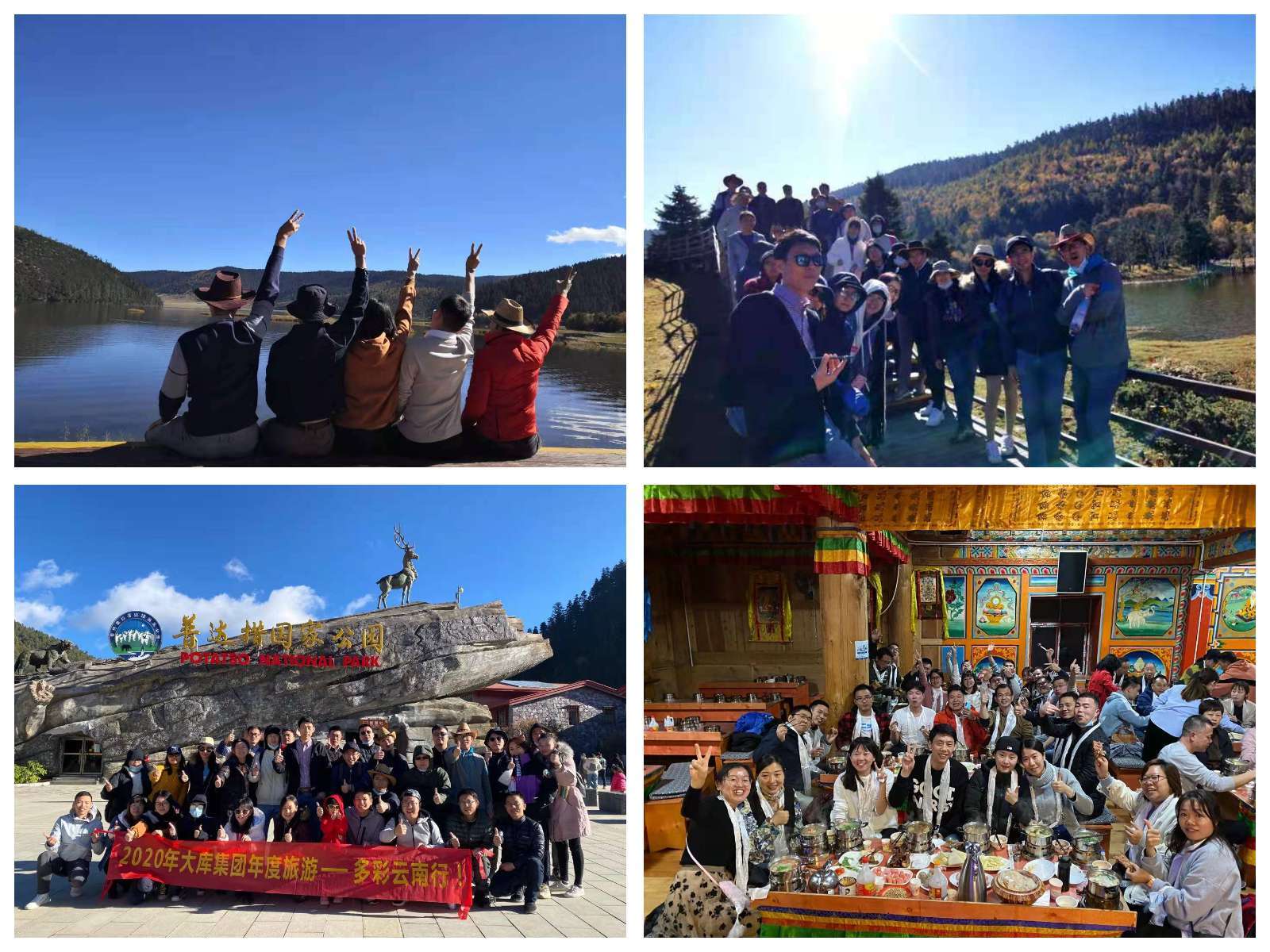 During this trip, everyone was still excited despite the exhaustion of boats and vehicles. The picturesque landscapes, unique ethnic customs, and rich and interesting history and culture made everyone mesmerized. They took pictures of every beautiful scene with their cameras; Listen to every explanation of the tour guide with your ears; touch every authentic food with your taste buds; feel the unique culture of each ethnic minority with your heart. The 6-day tour is over soon, but the care and love of the company leaders will never be forgotten, the laughter along the way will never be forgotten, the mutual encouragement during altitude sickness will never be forgotten, and the exchanges and mutual assistance of family members in various departments will never be forgotten. will forget. Everyone expressed that the trip to Yunnan has yielded a lot. It not only relaxes the mood and broadens the field of vision, but also greatly enhances the sense of honor as a member of Wealth Depot, a big family, so that everyone can devote themselves to work and work with more enthusiasm in the future. learning.
Some pictures and texts on this site are collected from the Internet and are for learning and communication only. The copyright belongs to the original author. If your rights are violated, please contact us in time to delete them.
More News